Special soles and measuring sizes
Special developed soles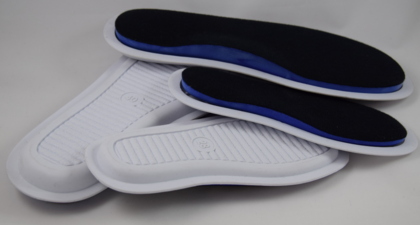 There has been as much attention spent on the soles as to the crochet element of the slippers. The soles have been specially developed and exist of 2 parts - The inner sole and outer sole.

The outer sole has a non-slip section and has been shaped perfectly to which to attack the crochet. The needle passes through the edge of the outer sole. Due to the properties of the outer sole, the wire used to stitch the sole to the crochet stays firm and will not move from its place.

The inner sole is soft and comfortable. It also has a supportive function. They have also been specially developed and it feels if you are walking on a warm and feathery sole.